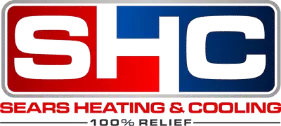 There are several reasons why you should have your air ducts cleaned. When your air ducts are clogged, it causes your AC to work harder. This can cause malfunctions that require a professional from Sears Heating and Cooling to have to come to your home. An HVAC Repair may be necessary to get your AC system up and running properly again.
When your air ducts are dirty or clogged, your AC system does not run properly or efficiently. Therefore, you should have a professional from Sears Heating and Cooling come to your home each spring and do a spring inspection. If the air ducts need to be cleaned, you can have it taken care of before the hot weather hits and your AC doesn't want to work.
Aside from roasting during the hot summer months, there are several other reasons why people call for HVAC Repair. The two most common reasons are energy saving and indoor air quality.
Energy Saving
According to the U.S. Department of Energy, up to 40 percent of the energy that is used for cooling or heating your home is wasted; impurities in your home's HVAC system make it work harder, which shortens the lifespan of your HVAC system.
Even though your system uses filters, they still get dirty. If they are not properly cleaned on a regular basis, it can lead to all kinds of repairs or even a complete system replacement.
When your HVAC system is clean, it does not have to work harder to maintain the temperature you want. In return, the system uses less energy and is more cost-effective.
Saving Money by Changing the Filter
Maximum Efficiency – When the filter in your AC is dirty, you may notice an increase in your electric bill. Oftentimes, the increase is very steep and costs more than having a simple HVAC repair done.
Regular Maintenance – With regular maintenance of your HVAC system, you can extend the life of the unit. HVAC systems start having problems and often stop working when they are clogged with dust, dirt, and a numerous variety of other airborne particulates. If your HVAC system gets proper maintenance, you should not have any problems with the system.
Indoor Air Quality
Indoor air quality is the biggest concern for most homeowners deciding to look into air duct cleaning. In a six-room house, up to nearly 40 pounds of dirt, dust, and other airborne particles build up annually. Your HVAC system is often called "the lungs" of your home. The system takes in air and breathes the air out.
The most common air pollutants in your home include dust, chemicals, dander, and pet fur. The HVAC system pulls the contaminants into the filter, and the air is then re-circulated approximately 5 to 7 times per day. Over time, the re-circulation causes a build-up of pollutants in the duct work, which may be a contributing factor to some health problems such as allergies and asthma.
Sears Heating and Cooling has been servicing the Columbus, Ohio area and the surrounding areas for 60 years for all their HVAC Repair needs.