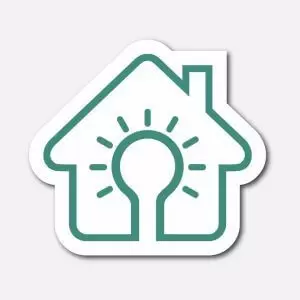 We talk a lot about how to cut energy costs in your home and we offer a lot of tips for your furnace and air conditioner, but there are other major appliances in your home that can use a lot of energy as well. Below are simple steps to help you cut energy costs when using other appliances in your home.
Water heating is a typical family's third largest energy expense, accounting for about 14 percent of utility bills. Here are some tips that can help cut that down.
• Take a shower instead of a bath. You'll use less hot water
• Install a low-flow aerator or flow restrictor on an existing shower head, and you'll use less water when it seems like more! Both are inexpensive and easy to install—just screw them in.
• Put an insulating blanket around your water heater. It holds heat in.
You can cook delicious and nutritious meals and help lower energy costs by following these handy tips.
• Thaw foods and cut vegetables into small pieces. They'll take less time to cook
• Put lids on pots and pans and make sure they're the right size for the burners. Foods will cook faster and use less energy.
• When the pot boils over or grease splatters, clean the reflector pans. They'll reflect more heat when they shine
• If the flames on your gas stove or oven are yellow, energy is being wasted and the burners need adjusting. Call an appliance repair professional.
When using your oven, follow these suggestions.
• Preheat the oven only when the recipe calls for it. Don't preheat if you're using the broiler.
• Use glass and ceramic dishes. They hold heat better and you can lower the oven temperature 25 degrees.
• Your stove or oven may not always be the best choice! Small appliances, such as crockpots and electric frying pans, and your microwave oven may be more energy efficient.
• Open the oven door to peek at food inside, and you'll lose 25 degrees to 75 degrees of heat. It's best to look through the window or wait until the food is almost done before opening the door.
• If you have a self-cleaning oven, clean it immediately after use. Because it's already hot, it will take less energy to get to the heat cleaning stage.
Of course, if you are looking for tips for cutting energy costs when the winter blows in just give us a call. We are here to help.