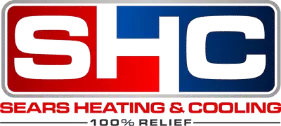 Equipment breakdown, expensive repairs, and system failure at the most inconvenient moments.
These are just a few of the costs of improper maintenance of air conditioning and heating systems.
There are other costs, which are more hidden, including negative effects on health.
Clean air quality in the home is a good investment in the health of its occupants.
According to Healthline News, the Centers for Disease Control and Prevention (CDC) reported in 2011 an increase of Americans with asthma of 28% since 2001.
In the United States, 25 million people have asthma. About one-third of these are children.
Half of the children suffer at least one severe asthma attack each year. Some attacks are deadly.
Homes are more energy-efficient with reduced air leakage.
Preventing the escape of heated air in winter and cool air in summer lowers the energy costs to maintain the proper temperatures.
This also means that the air in these homes flows in a closed-loop system.
Any pathogens, dust, molds, pollen, animal dander, or other undesirable airborne particles circulate throughout the home unless removed by properly maintained filtration systems.
Dirty air ducts and clogged filters contribute to the problem.
Maintaining these systems to ensure proper working order makes sense to achieve indoor clean air, which is vital for good health
Repair Costs
According to Home Advisor, the national average repair cost to fix an A/C unit is $543.
To repair a furnace, the average cost is $397. Compare this to the cost of replacement.
The average cost for installation of a new A/C unit is $6,238.
To install a new furnace costs on average $4,908.
Now, it makes even more sense to keep these systems in good working order to ensure that they last as long as possible by being properly maintained.
Preventative Maintenance Avoids Costly Repairs
Cleaning ducts and vents, changing filters on a regular basis, and checking the systems for proper functionality helps home owners and business owners avoid more costly repairs caused by neglect.
Sears Heating and Cooling in Columbus, Ohio, offers a great discount coupon for $20 off your next repair (of $100 or more) to get you started.