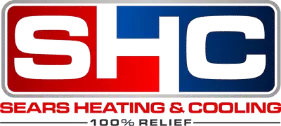 When choosing windows, many different factors should be considered.
There are a lot of existing windows that allow too much heat inside the home or allow too much heat to escape, and that's causing people to have to spend more on their electric bills every month.
The solution is to look for energy efficient windows.
According to the Energy.gov website, there are various things that can be done, even to existing windows, to make them more energy efficient. This includes such things as:
Weather stripping
Caulking
Adding window treatments
Generally speaking, if you decide to replace windows and purchase the more energy-efficient ones that are on the market, they will pay for themselves over time.
You will want to have them professionally installed to ensure they do not allow any extra air inside of them. ENERGY STAR is a label that you will find on many of the windows.
Window orientation makes a difference along with the window itself. It can help to know which direction your window faces in order to weigh the benefits of various features.
For example, if you have a significant amount of sun facing your windows, it can be advantageous to explore a low-emissivity glazing on the windows, as this will control the heat gain.
Low leakage air rates are important as well. Such things as awning, casement and hoppers determine the leakage rates.
You can work with one of our HVAC contractors, who can help you understand the leakage rate on your current windows and how it is impacting how your HVAC system operates as a result.
There are all sorts of new windows on the market, and there is no "one best" brand or style window because of various climates as well as window orientations.
While you do want to look for the ENERGY STAR logo on the windows and you want to minimize the leakage of the air, there are some window features and options that you may or may not need.
Additionally, you have to be mindful of the total costs because you may have a limited budget.
Our goal is to work with you and your budget to help you find the best windows.
This will ensure that you are able to get the windows needed to protect your home and prevent you from paying any more on your electric bill than what is absolutely necessary.