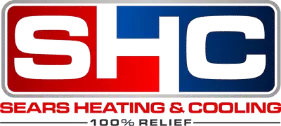 Often, when we think of installing alarms and security systems to keep our family secure, we forget about the silent killer — carbon monoxide. This deadly poison invades our homes because it is difficult to detect. We must remember that this toxic gas finds its way into our homes through many sources we would often never think of.
Carbon monoxide is harmful and very dangerous. Based on the amount of exposure, it can be lethal. The Consumer Product Safety Commission refers to carbon monoxide as a leader in accidental death poisonings in the U.S. This gas sends thousands of people every year to the emergency room and kills over 450, according the Center for Disease Control. Carbon monoxide is odorless, colorless, and tasteless and nearly impossible to detect. Things we think are harmless, such as unburned fuel from clothes dryers, ovens, and fireplaces, are all culprits for carbon monoxide. This list is bigger than the closed garage door with the car running we are often familiar with.
When carbon monoxide gets into our lungs, it enters red blood cells and creates a barrier blocking our ability to take oxygen into our red blood cells. This blockage causes damage to our brains and lungs and produces suffocation. With limited warning to danger, we must protect our families by installing carbon monoxide detectors in the home. These detectors signal an alarm based on the amount of carbon monoxide that gets into the air over time. The alarm will not turn off until the area and environment becomes carbon monoxide-free. At that point, it will reset itself.
Carbon monoxide detectors are often placed outside bedroom doors, and one is generally on every floor level. There are local laws that require where detectors should go and how many you should have in your home. We as homeowners should invest in plug-in type detectors so we don't have to worry about battery replacements. When we purchase a detector with a battery, the battery should serve as a backup in case of power outage. It also needs to alert us to when to replace the entire unit. During certain seasons of the year, the possibility for carbon monoxide exposure is higher, so get detectors that record the level of gas in the air.
Remember these tips to help keep your families safe throughout the holiday season and all year long.