Rated 4.9 out of 295 reviews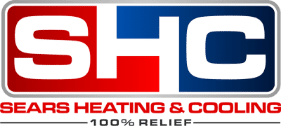 Like any other appliance, your air conditioning unit needs regular maintenance and preventive care to keep it in top-performing shape.
This includes a thorough inspection and cleaning, which includes the unit's condenser coils.
Old and new systems alike need equal attention.
What Are Condenser Coils?
Condensers and condenser coils are the main components of your air conditioner.
Coils are located in the outdoor part of your air conditioning unit and are essential to the cooling process.
Similar to a kitchen refrigerator, a condenser compresses a refrigerant and then moves it to the coils.
Coils become cold, thus cooling the warm air drawn from inside your home. The cool air recycles back into the home.
The process repeats and produces the flow of cool air which we refer to as "air conditioning."
What Happens When Coils Become Dirty?
Built up dirt insulates the coils, decreasing the rate of heat transfer, thus inhibiting the cooling process.
In layman's terms, coils become unable to do their job and the unit does not function properly. The system has become inefficient and wastes energy and money.
The A/C unit may break down altogether—not what you want in the heat of the summer.
When and Why Should I Have the Condenser Coils Cleaned?
Every year before peak season begins, have the condenser coils in your A/C cleaned as part of the seasonal tune-up.
With proper care of condenser coils, your air conditioner will run more efficiently.
A clean set of coils and a well-maintained A/C unit provide cooling comfort when you need it the most.
When your unit is running efficiently, it uses less energy.
You'll save money on your electric bill and avoid heating and cooling repair bills.
Homeowners can help keep their air conditioning unit clean by removing leaves, dirt, or other debris the area surrounding the outdoor unit.

Keeping your A/C unit clean inside and out benefits you and the health of your cooling system.

We offer a convenient maintenance plan to keep your HVAC system running at peak efficiency year-round including cleaning the condenser coil.

Contact us today to find out how we can help.

Which Air Filter Should I Buy? » « How Sears HVAC Services Help You Save Money on Energy Consumption