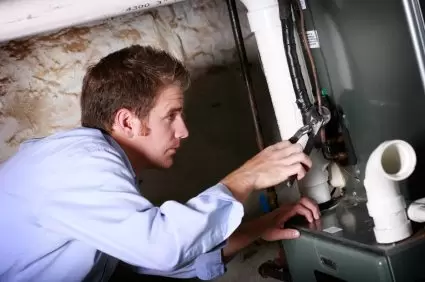 Scam #1: "This part is bad, you need a new one (or furnace)"
It's not news that parts eventually fail on a unit. However, just because a part is bad, does not necessarily mean that you need a new one or the entire unit replaced. A common furnace scam is to point out a broken (or sometimes even working!) part and talk about why it's failed and that you need a new part or new furnace put in. A good way to avoid this scam is to ask yourself, "Is my unit heating properly? Is it making strange noises? Is there a bad smell coming from the unit?" If you answered no to these questions, chances are you are fine, however, it would be wise to keep an eye on the unit as a part could be starting to fail.
Scam #2: Over sized AC Units
Bigger is not always better when it comes to new units. However, there are some contractors out there that will sell you an over sized furnace because they can charge you a lot more for it. An over sized furnace actually costs more to run as well. Your unit should cycle on and off as little as possible. You can avoid this scam by asking for the numbers and formulas they use to calculate the load and size of the unit you need. You can find load calculators online and do the math yourself.
These are some of the most popular furnace repair scams out there. It is always important to do your homework on a company and read reviews of other customers experiences before calling. Sears Heating & Cooling has been providing honest, 100% relief since 1950. Don't believe it? Check out our hundreds of Google reviews here!