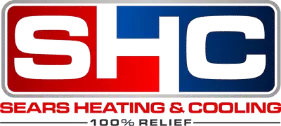 Ever wondered how that big mechanical box outside of your home that keeps your house cool actually works? Well wonder no more!
The actual process air conditioners use to reduce the ambient air temperature in a room is based on a very simple scientific principle. The rest is achieved with the application of a few clever mechanical techniques. Actually, an air conditioner is very similar to another appliance in your home — the refrigerator. Air conditioners don't have the exterior housing a refrigerator relies on to insulate its cold box. Instead, the walls in your home keep cold air in and hot air out.
Air conditioners use refrigeration to chill indoor air, taking advantage of a remarkable physical law: When a liquid converts to a gas (in a process called phase conversion), it absorbs heat. Air conditioners exploit this feature of phase conversion by forcing special chemical compounds to evaporate and condense over and over again in a closed system of coils.
The compounds involved are refrigerants that have properties enabling them to change at relatively low temperatures. Air conditioners also contain fans that move warm interior air over these cold, refrigerant-filled coils. In fact, central air conditioners have a whole system of ducts designed to funnel air to and from these serpentine, air-chilling coils.
Also, because temperature is a key component of relative humidity, reducing the temperature of a volume of humid air causes it to release a portion of its moisture. That's why there are drains and moisture-collecting pans near or attached to air conditioners, and why air conditioners discharge water when they operate on humid days.
Moving warmer house air over the refrigerant cooled evaporator coil that sits on top of your furnace in your basement is the basics of your AC! The condenser unit that sits outside contains the compressor which moves the refrigerant to and from your evaporator coil.