Rated 4.9 out of 295 reviews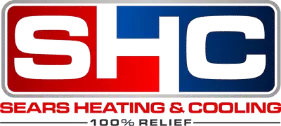 The more efficient an air conditioner is, the less energy it will take to cool your home. Not only does that mean that your A/C doesn't have to work as hard, it results in a lower electric bill. However, since the higher an A/C unit's efficiency is, the more expensive it will be, knowing the SEER (Seasonal Energy Efficiency Ratio) rating is just one of many factors to consider when purchasing an air conditioner.
How to find your Air Conditioner SEER rating
On most air conditioners, there's a yellow sticker labeled "Energy Guide" that displays the SEER rating. An AC's SEER rating is also listed near the top of the unit's manufacturer label, where the model and serial number are listed. Look for the beginning digits of the model number. For example, a model number that begins with 13AC means the air conditioner has a SEER rating of 13.
What is a good SEER rating?
While the federally regulated minimum SEER rating for an air conditioner is 13 or 14 depending on where you live, the ranking goes as high as 25. However, determining the right SEER for your new air conditioner isn't as straightforward as choosing a specific number. You also have to consider the climate of your home to determine the impact of swapping out your system to one of a different SEER rating.

A 13 SEER is commonly a good match for a home that typically had an 8 to 10 SEER rating, but that's not always the case. The size of the new system, how long you anticipate living in your home, your regional climate and how often you expect to use your air conditioner factor into the decision. Energy Star has a helpful energy savings calculator that can assist in deciding which SEER rating is best for your new air conditioner.

Energy Efficiency 2016 » « Beat The Heat With a Programmable Thermostat