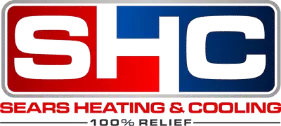 HVAC repair and maintenance is extremely important when you are trying to save money. Your air conditioning unit should not be something that you replace regularly; they are made to last, though not all of them do. There are several ways that you can extend the life and efficiency of your unit while still ensuring its safety. These tips can also be beneficial if your heating and cooling system seems to suffer from "Murphy's Law" and is consistently having common HVAC problems.
Use Fans
Sometimes it is a good idea to give your air conditioning unit a break. On days that are not unbearably hot, try to use fans to keep cool. Your AC will last longer if it is not on full blast when it does not have to be.
Use A Programmable Thermostat
If you have the ability to turn the temperature up overnight, while you're on vacation, or when your house is empty, it will save money and help preserve your unit. A programmable thermostat will also stop you from having to flip a switch or push buttons anytime you need to change the temperature.
Check Your Airflow
Airflow is extremely important when it comes to making sure your AC does not have to work as hard. Check around vents and make sure they are clear of dust and debris, which can constrict airflow. The more freely air can flow, the less work your unit will have to do. This helps to ensure that your AC is not overworking and on its way to a quicker "death."
Change Your Filter
Any technician that comes into your home will tell you this is the number one thing to do to keep your air conditioning functioning properly. Filters can become dirty in a house that is filled with pets, that has suffered a particularly hot summer, that is in a climate with a high pollen count, or simply that has undergone everyday wear and tear. A technician will check the filter annually, but it may be a good idea to check it yourself several times a year to make sure everything is working properly.
Turn On Your Exhaust Fan
When you are cooking in the summer, turn your exhaust fan on over your stove. Whether you know it or not, the heat from cooking can quickly warm up your house. This can make your unit work much harder than it has to in order to keep your home cool. The harder your AC unit works, the sooner it will die. By turning on your exhaust fan when you cook, you can reduce how fast and hard your AC is working and prolong its life.
Annual Service
One of the most important things you can do with your air conditioning unit is to have it serviced annually. A professional is going to be able to detect small problems and give you additional tips to help take care of your particular unit. Technicians are trained professionals and it is a good idea to reach out for their help before you need an HVAC repair.