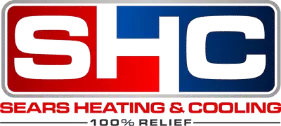 You wouldn't expect your car to keep running smoothly without regular maintenance, and the same concept holds true for your home furnace.
Taking care of your furnace during the fall is the best way to keep it producing heat all winter long.
Schedule a furnace tune up soon with Sears Heating and Cooling to reap these four benefits.
1. Improved Safety
Getting the furnace cleaned and inspected can prevent dangerous explosions and other safety risks.
A timely tune-up could catch a fuel or CO2 leak before you fire up the furnace for the first time this season and put your family at risk.
2. Reduced Costs
A Furnace tune up will cut down the amount of money you spend on repairs by catching small problems before they get bigger.
Thorough cleaning removes the dust and soot that shortens the lifespan of important furnace parts.
You'll also notice lower electricity or fuel bills after improving the efficiency of your heating equipment.
3. Shorter Wait Times
If you wait to call for service until the heating season is in full swing, you're likely to join a long queue of homeowners who need help.
Get prompt service by requesting a tune-up before everyone on your block is giving us a call and filling up our schedule.
4. Continued Warranty Protection
Unless your furnace is more than 20 years old and ready for replacement, it's likely still covered by your manufacturer's warranty.
Have you checked the terms and conditions of that warranty?
If so, you've likely noticed the manufacturer expects you to keep up with basic maintenance chores.
Failing to do so means they won't cover the costs of bigger repairs.
Keep your warranty protection in place by making an appointment for an annual tune-up.
Take advantage of our new offer at Sears Heating and Cooling to get a full furnace tune-up for only $99.
Improve both the efficiency and safety of your electric, gas, or oil furnace with a visit from one of our service technicians.
Use our handy coupon to get a great deal before the offer ends.