Wondering How The HVAC Installation Process Works? Read Below To Find Out!
Rated 4.9 out of 295 reviews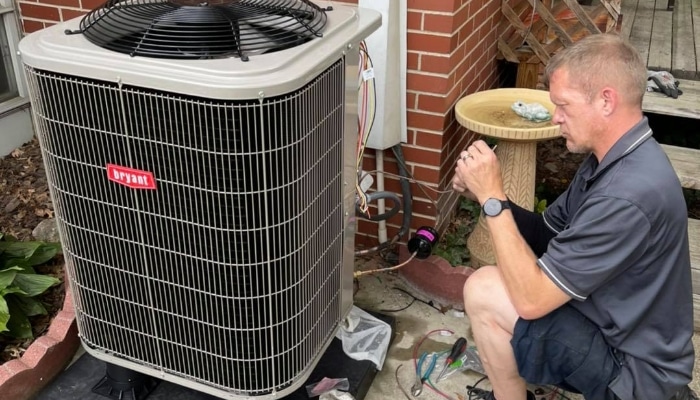 A project manager will come out to assess your home, as well as educate you on your furnace or AC replacement options to help you make the best decision.
You are able to then schedule the installation appointment when it is most convenient for you.
Preparation for the installation includes items such as protecting your home with drop cloths and other floor protection as well as wearing shoe covers to prevent dirt from entering your home.
We will then carefully remove your old system and all of its associated components.
Our technicians will install your new equipment and support systems, including all gas piping, wiring, duct transitions, and venting.
We will then conduct a thorough test of the entire system using a 20-point inspection routine to ensure your system is operating at maximum efficiency and comfort.
We will walk you through how to operate your new system and thermostat, as well as show you how to change any filters. The system's user guide will be placed in a packet with other information attached to your furnace.
Your new installation is 100% covered for the first year, if any issues arise due to the installation, we will come out and fix it at no cost to you. After the first year expires, you have the option to join our annual service club to extend your labor warranty for up to 10 years. This also includes routine maintenance on both your furnace and air conditioner.
See? Simple. Ready To Get Started?
If you're already set for an installation or just need a no-obligation estimate, give us a call at 614-475-1800 or contact us online today!